Educate. Equip. Activate.
Next Level Care is a Choice
We are a group of providers, researchers, professionals, geeks, and thought leaders who have come together to move healthcare forward without limitations and noise, focused on a higher level of access and care for all!
We want to ensure everyone has access to Next Level care by phone, online, or in-person with very clear pathways to care!
We work hard to pick top notch experts in their fields to amplify our network and strive to help push Next Level care forward.
Our community has to work together to ensure Next Level care and Medig.app will be our technology center.
Science, Technology, and Care are moving forward at the speed of light and we want to make sure no one is left behind. We also want to provide Next Level care at a fraction of the cost by leveraging an ecosystem designed to support one another, provide benefits for all, and not feed the money centric powers driving care today!
We offer easy access connectivity points either by phone or online. Quickly determine your preferences and provide assess to meet those needs in real-time!
Change healthcare from the consumer up.
20 years in the making with the heart of #ARTLAB
Do whats right for the consumer, ALWAYS!
Over 30 niches represented in our success network!
#ARTLAB: "A Rising Tide Lifts All Boats"
A few things we are great at
In today's fast pasted eco-system, we still focus on very basic blocking and tackling!
We have taken countess hours of input, research, and data to listen to the needs of the community to provide long lasting value!
We move quickly to meet the needs of our community in the spirit of NEXT LEVEL CARE!
We strive to build a community that is worth sharing with family, friends, and co-workers!
We are scaling all entry points, while providing an growing to meet the community need in real time. Our numbers tell a story of hope and the consumers' desire to be part of the success with market numbers and opportunity for NEXT LEVEL CARE!
Don't take our word for it – here's what our clients say:
Medigap helped me cover my medical fees when I had a car accident.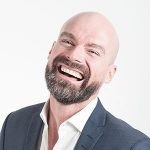 They were always looking for ways to improve my experience and reduce costs.
I've never had a smoother experience insuring myself and my family than through Medigap.